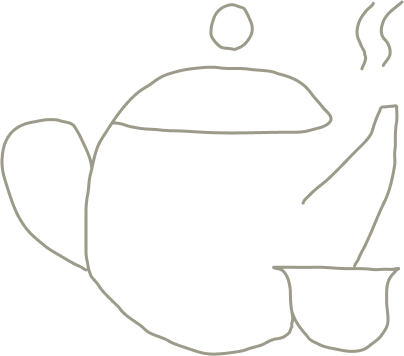 Quisque aliquet velit sit amet sem interdum faucibus. In feugiat aliquet mollis etiam tincidunt ligula.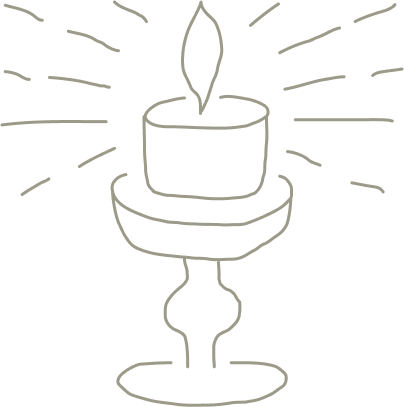 Quisque aliquet velit sit amet sem interdum faucibus. In feugiat aliquet mollis etiam tincidunt ligula.
FACIALS
SIGNATURE FACIAL
A Traditional European-style facial customized for your specific skin care needs the day of your treatment.
30 minutes
$85
60 minutes
$115

---

CALMING ALGAE FACIAL

Soothe and hydrate your skin with this thermo-cooling treatment, designed to minimize the appearance of redness and to provide ultimate relief to sensitive skin. Using sea algae, this facial Infuses the skin with immediate and long lasting hydration to calm the skin. It will provide instant radiance for an illuminated appearance.
60 minutes
$125

---

DEEP PORE CLEANSING FACIAL

This facial exfoliates and clarifies dull, congested skin. Deep cleansing and extractions are performed to eliminate congested pores. Botanicals used in this facial are anti-bacterial as well as calming
60 minutes
$135

---

HYDROLIFTING FACIAL

This age- defying facial profoundly improves the visible toning of the face and neck. It will provide intensive, immediate hydration, for a more radiant and revitalized skin. This treatment will also improve the skin's elasticity and the appearance of fine line and wrinkles
60 minutes
$140

---

VITAMIN C FACIAL

Formulated with vitamin C and amino acids, this facial is designed to exfoliate skin and protect it from free-radical damage.  Vitamin C aids in restoring the appearance of a firm, youthful, radiant complexion.
60 Minutes
$150

---

COLLAGEN FACIAL
Our "RED CARPET FACIAL"

This exclusive, highly acclaimed, intensely rejuvenating treatment dramatically reduces visible lines and wrinkles. It will rejuvenate and tighten the skin for a more youthful, flawless appearance. This facial is designed to hydrate the skin for a plumper and more radiant complexion. Includes a custom peel.
90 Minutes
$180
---
BROW AND LASH TREATMENTS
The Lash Lift is a treatment that instantly gives your lashes lift, separation, and extra definition without the use of extensions or any harmful chemicals
Lash Lift
 $75
Add Lash Tint
$100
Brow Lamination
$60
Add Brow Tint
$85
Brow Makeover
Includes Lamination, Tint, and Wax
$100
Tinting
Darken and enhance lashes and brows with a safe, effective dye that instantly adds definition to the eyes.
| | |
| --- | --- |
| Lash Tint | $35 |
| Brow Tint | $30 |
FACIAL ENHANCEMENT/ADD ON SERVICES
Custom Peel

This intense exfoliation ensures maximum acid delivery to targeted areas. The use of Glycolic,

Lactic or Salicylic will improve hydration, collagen synthesis, and elastin fibers in the dermis and encourage cell renewal.

Peel Only
$75
Add on peel
$35
Collagen Eye Treatment
Designed to prevent and correct visible signs of aging including fine lines, wrinkles, loss of firmness, under-eye circles, and puffiness.
$35
Dermaplaning
Add Dermaplaning on to any facial of your choice to enhance your exfoliation, to smooth your skin and to enhance product penetration.
 Dermaplaning Add on
$50
Treatment Enhancements
Hot stone add on
$10
 Foot scrub add on
$15
Paraffin add on
$20
Foot Soak add on
$20
CBD Oil add on
$20
MAKE UP APPLICATION
| | |
| --- | --- |
| Make-Up Application | $65 |
| Lash Strips | $25 |
| Make-Up Lesson | $70 |
| Bridal Trial Application | $80 |
| Bridal Application | $85 |
STYLING SALON
HAIRCUTS
Mens Cut
$35+
Wash, Cut, Blowdry
$60+
Shampoo & Style
$40+
Gloss or Toner
$25+
Children's Cut (10 & under)
$25+
Special Event Styling
$80+
Bridal Trial
$100+
Bridal Event Styling
$100+
Brazilian Blowout
$350+
Inca Glow Treatment
$300+

---

COLOR  

Color Only
$75+
Color Only with Blowdry
$95+
Single Process
$135+
Partial Highlighting
$150+
Full Highlighting
$180+
Balayage/Ombre
$190+
NAIL SERVICES
| | |
| --- | --- |
| Manicure | $30 |
| Dazzle Dry Manicure | $35 |
| Spa Manicure | $40 |
| Shellac Manicure | $38 |
| Nail Dip….With Removal | $45/$50 |
| Sports Manicure | $25 |
| Pedicure | $45 |
| Spa Pedicure | $60 |
| Sports Pedicure | $35 |
| Acrylic Full Set | $60 |
| Acrylic Fill | $35 |
| Polish Change – fingers | $15 |
| Polish Change – toes | $20 |
| French on fingers or toes add | add $5 |
MASSAGE
CUSTOM SIGNATURE MASSAGE
This full body massage is tailored specifically to help each individual relieve tension and release stress making you feel more like yourself.
30 minutes
$80
60 minutes
$110
90 minutes
$140
SPORTS MASSAGE
This massage focuses deep and targets specific muscle groups. It is both therapeutic and corrective.
30 minutes
$85
60 minutes
$125
90 minutes
$155
MATERNITY MASSAGE
Specialized positioning is used to ensure the ultimate in comfort and relaxation for you and your baby while bringing fluidity back to your body.
30 minutes
$80
60 minutes
$110
HOT STONE MASSAGE
This is a therapeutic treatment utilizing the application of hot river stones. The stones are skillfully used with massage strokes for the ultimate relaxation experience.
60 minutes
$130
90 minutes
$155
HIMALAYAN SALT STONE MASSAGE
During the massage, therapists use warmed Himalayan salt stones to apply pressure, using Swedish massage techniques. During the course of the treatment, the minerals are absorbed through the skin. The effect is a profound sense of well-being. This massage will lightly exfoliate your skin and it also addresses anxiety and insomnia.
60 minutes
$135
90 minutes
$175

Add a Soaking Bath on to any Massage for only $35.00
Add CBD oil to any massage $20.00
WAXING
| | |
| --- | --- |
| Brow Shaping | $25 |
| Lip or Chin or Cheeks | $15 |
| Brow, Lip & Chin | $50 |
| Full Face | $65 |
| Under Arm | $25 |
| Half Arm | $35 |
| Full Arm | $50 |
| California | $60 |
| Stomach | $40 |
| Bikini | $45 |
| Brazilian | $75 |
| Back or Chest | $75+ |
| Half Leg | $55+ |
| Full Leg | $90+ |
BODY TREATMENTS
CUSTOM BODY POLISH
A skin-refining body treatment using natural minerals and sea salts. The result is soft, smooth, and polished skin. Choose your own scent.
 45 minutes
$125
Add a custom body wrap with mask
75 minutes
$165